Cape First Church is full of incredible men. Our desire is that every man finds friends, community, as well a place to give back through their unique strengths. Our goal is to provide men with the tools they need to become men of integrity, mission, purpose, action, courage and truth. Some of the ways for men to get involved are, Life Groups, Retreats, and Events including our yearly IMPACT event.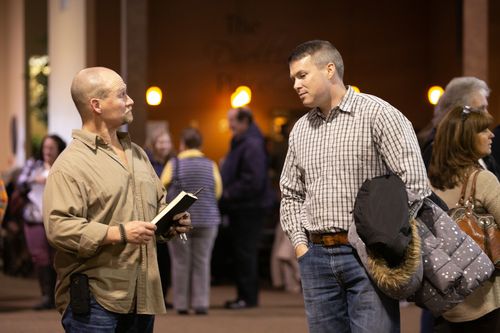 Our Women's Ministry at Cape First Church is designed to encourage women and build their faith. We want to help you embark on a journey that brings you closer to Jesus Christ. Our desire is for every woman to know the Gospel, know they are loved and to help them discover and fulfill the dreams God has for them. Some of the ways for women to get involved are Gorgeous Girl, Life GRoups, Retreats, and Events, such as the yearly Women's Tea.
Just Older Youth, older Adults at Cape First Church mix, mingle, worship, and study God's word with all ages. But there are a few groups and activities directed more toward the 55 and older crowd, including quarterly J.O.Y. Luncheons at the main campus and a number of Life Groups specifically designed for our older adults.
Do you have questions about our ministries for Young Adults, Men, Women, or J.O.Y.?
We'd love to hear from you. Click the link below and fill out the form. We'll be in touch soon.